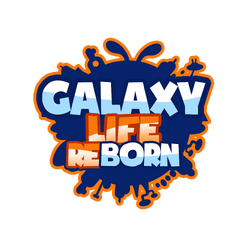 Galaxy Life Reborn is a fan project started by GaLaXy1036 and grew to be developed by Marido, Unelegal, LifeCoder, Senne, and Whirlwind making the development team which aims to revive the Pocket Adventures version and the flash-version of Galaxy Life by making a reverse-engineered server. The Development team posts updates on one Discord server.
The Pocket Adventures version (the version you play on your phone) is released to the public and the download link is here!. The flash-version (the pc version that you play with the launcher) is released to the public and you can play it here! In both of the Discord servers, there are special assigned channels specifically for progress on the private server development, Click here to join the official Discord.
Play Galaxy Life Reborn now!
Galaxy Life Reborn flash-version: https://www.galaxylifereborn.com/
Pocket Adventures Reborn Version: https://www.galaxylifereborn.com/android
Common questions for flash

How do I send / accept friend requests?
A pretty easy feature but probably the most used feature on the launcher and the website. You can add your friends when you search for their profile in the search field. On their profile, you will be able to send, accept or reject friend requests.
Additionally, you can also use #flash-pc-friends or the bot commands there to find new friends or visit their profile. Make sure to correctly spell their username after the command.
Where can I see all my own requests?
On the launcher or website, you simply click on 'Friends' and that will redirect to you to an overview of all your current friends and requests. To make it clear, this is what each state exactly means.

REQUESTS | Requests you have received from other users.
FRIENDS | The current friends you have on the platform.
OUTGOING |Requests you have sent from other users.
Visual issues in flash?
There may be a handful of visual issues or client issues in flash which the team is aware of. Flash was never perfect and will never be perfect, and these visual issues do not harm your experience in any way or such.
Where can I find more information?
Go to the GLR Discord for all the upcoming future updates and development information.
My Academy is not functional!
Academy is hard to implemented and it will be removed from the game.
One of my buildings disappeared?
Calm down, first, try reloading your game. And if that doesn't help, try moving your buildings around and / or recycling obstacles, especially the ones near the location of the building that disappeared. Please refresh your game after doing them. If it doesn't work, move all of your buildings to a corner and refresh again. If the building is still missing, ask for help from ModMail.

Will there be another reset?
No, Marido promised that the reset of 9 January 2021 was the very last one (due to corrupted data).
Common questions for Pocket Adventures
Check out the PA wiki.
Other questions & answers (Q&A)
Q: Is it possible to play Galaxy Life Reborn on PC?
A: Yes, that's possible! You can play it using the flash version, download it here.
Q: Is it possible to play Pocket Adventures Reborn Version on PC?
A: Yes, of course! You will be able to play Pocket Adventures on PC only if you have a Android emulator like Bluestacks installed on your PC.
Q: Is this project a fan remake, or the original game?
A: It is the original game, with rewritten servers.
Q: Flash did shut down in December 2020, what to do?

A: Flash is playable via a downloadable launcher.
Q: Can I Play GLR And GLR:PA On The Same Account?
A: Unfortunately, no! GLR And GLR:PA are 2 different games. So if you want to play in one or the other, you're gonna have to start from scratch!
Have fun playing Galaxy Life again, Starling! Start your adventures today!